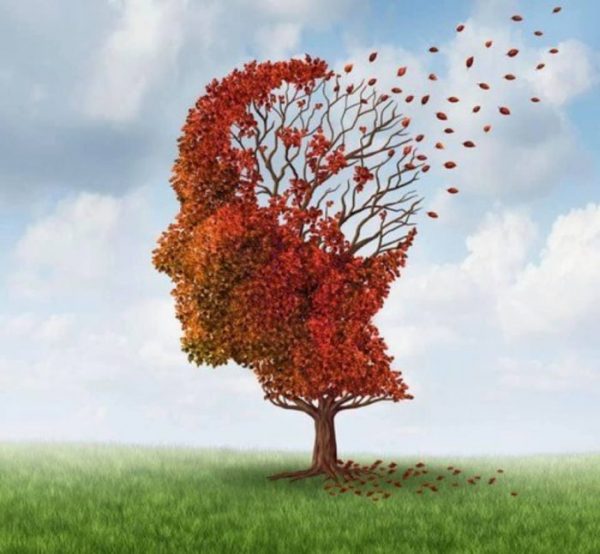 At some point in our lives, most of us have interacted with an elderly family member who, heartbreakingly, seems unable to understand that we're speaking to them. You may worry that this phenomenon, which is sometimes a sign of dementia, is inevitable as you or someone you love ages.
Dementia is not itself a disease or disorder but instead a prominent symptom of several conditions. It is perhaps most widely associated with Alzheimer's disease, and the fatal genetic disorder Huntington's disease can cause it too. Poor or entirely blocked blood flow to the brain can also result in dementia.
Hearing loss, though incapable of causing dementia, can accelerate or exacerbate dementia caused by the aforementioned conditions. While it's true that there's no cure for dementia, you can potentially reduce the severity of dementia by protecting you or your loved one's hearing now. Here's what you need to know.
How can hearing loss accelerate dementia?
In people aged 60 and above, the severity of hearing loss is strongly correlated with an increased risk for dementia. This connection may stem from the brain sharing several physiological pathways with the ear – for example, high blood pressure affects both organs. That said, neurologists and audiologists have not definitively determined the anatomical cause of this correlation.
Even without an exact cause determined, the correlation remains clear. A 12-year, 639-participant study from Johns Hopkins University revealed that the more serious one's hearing loss, the higher their risk of dementia. According to this study, those with mild hearing loss are at twice as high a risk for dementia. Those with moderate or severe hearing loss are at, respectively, three and five times as high a risk.
Otolaryngologist Dr. Frank Lin, who led the study, has said that brain scans show a correlation between hearing loss and faster rates of brain atrophy. This factor could at least partially account for how hearing loss might accelerate dementia. Lin has also theorized that the social isolation common with hearing loss, perhaps due to struggling to hear in conversations, can prove inadequately stimulating for the brain. This lack of stimulation could exaggerate dementia.
How to control hearing loss now
Given all the above about how hearing loss could accelerate dementia, you might feel compelled to schedule a hearing test for yourself or a loved one. After all, people of all ages can experience hearing loss, whether gradual (which is common) or sudden.
No matter you or your loved one's age, a hearing test is a great first step for mitigating dementia, especially if you have a family history of Alzheimer's disease. Getting your hearing tested is easy – just contact an audiologist's office for a checkup.
When you or your loved one sees an audiologist, don't be shy about discussing dementia, especially if there's a family history of any condition listed above. The audiologist can then recommend how often you or your loved one should schedule hearing tests. Your doctor should also explain the common signs of hearing loss and what to do if they're observed. In most cases, you'll be advised to schedule another hearing test and consider getting hearing aids.
Most modern hearing aids are nearly invisible, so you or your loved one can enjoy a thriving social life worry-free while hearing the world in full clarity.
All these hearing-related steps can help to slow the development of dementia. That said, they aren't a cure for dementia, nor do they guarantee prevention.
How to help those with hearing loss and dementia
Not everyone will be lucky enough to catch their hearing loss in time to forestall the onset of dementia. To make matters worse, hearing loss and dementia can have similar impacts on a person's everyday interactions. If you're caring for a loved one with dementia and they don't respond to your speech, you can't quite know if hearing loss or dementia is the culprit.
In this case, you can help your loved one by conducting regular hearing checks. If their hearing is intact, you can assume they're experiencing dementia. You should also remove any sounds or sights that could make it harder for your loved one to hear what you're saying or read your lips. Make sure your loved one can actually see your face – a familiar sight can sometimes temporarily break through the challenging haze of dementia.
There's another especially strong solution for you or your loved one for either dementia or hearing loss (or both). Hearing aids amplify sounds entering the ear to make up for hearing loss, and this extra brain stimulation can occasionally break through the neurological barriers of dementia. Many audiologist's offices, such as I Love Hearing, also employ hearing aid specialists who make choosing and fitting hearing aids hassle-free.
Contact I Love Hearing about hearing loss and dementia
Whether you're preventing dementia decades in advance or have concerns about a loved one living with dementia now, we at I Love Hearing would be happy to help. Visit any of our Long Island offices to speak with audiologists and hearing aid specialists who have decades of experience with all types of hearing loss. We're happy to test anyone of any age for hearing loss, including as it relates to dementia, and help you create a treatment plan. Contact I Love Hearing today to book an appointment – living with or preventing dementia can be challenging, but it doesn't have to be impossible.